Connecting our minds, bodies, and spirits
Rosedale offers a number of wellness programs throughout the year, inclluding several yoga classes. They are available to the public, and offer a range for different abilities.
For more information about our classes, including registering, please contact the front office at [email protected]
(Mostly) Chair Yoga
Tuesdays, 9:30am weekly, beginning Sept. 15th
Led by Miriam Patterson, in the Catherine Grant Goom
Drop in fee: $20
This class offers exercises for those with a more limited range in mobility, focusing on movements that can be done seated in a chair.
If you are interested in our Chair Yoga classes, please email [email protected]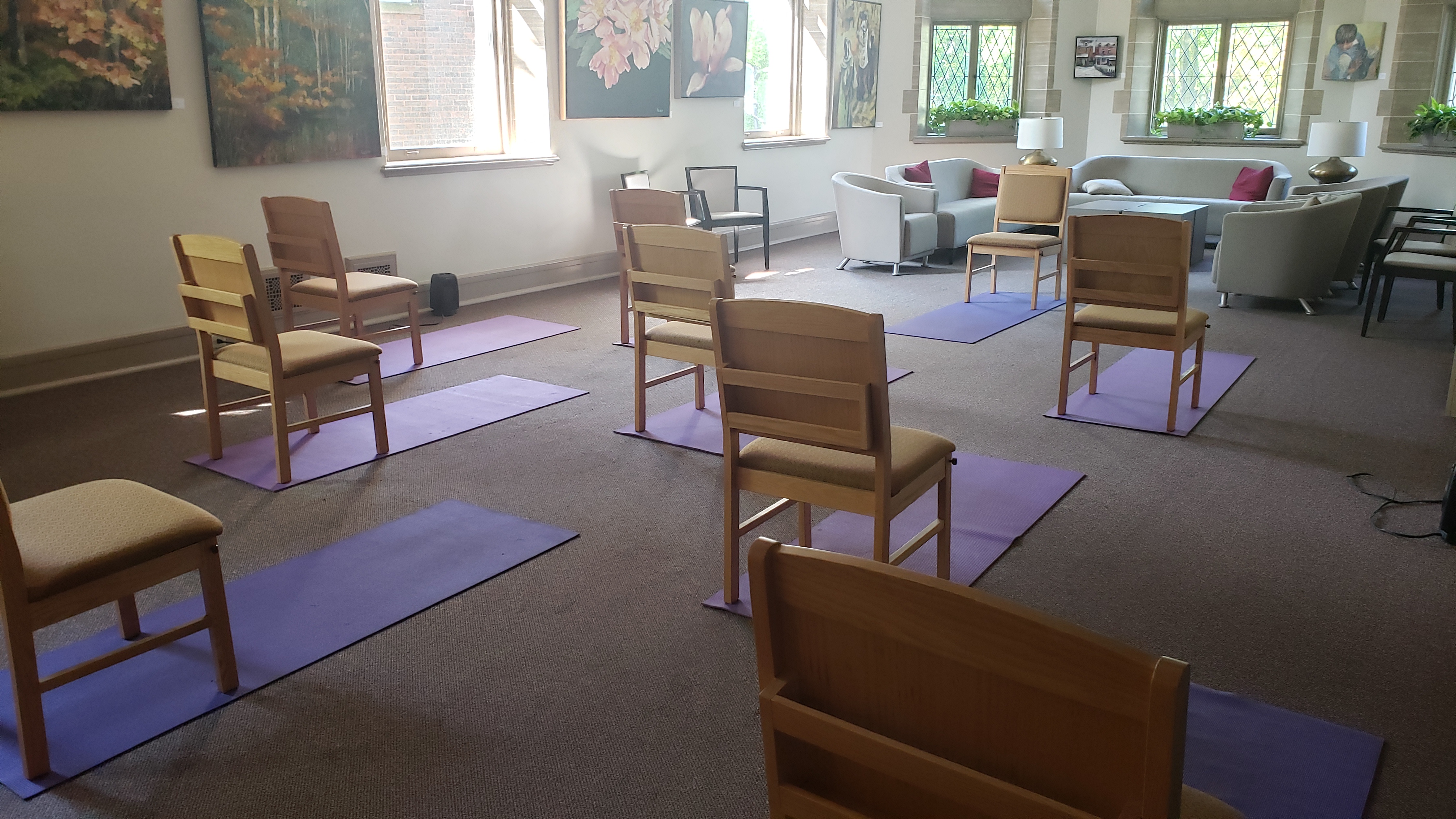 Online Chair Yoga
Thursdays, 9:30am weekly, beginning Sept. 17th
Yoga at Rosedale
Wednesdays, 6pm weekly, beginning Sept. 16. 
Wednesday Evening Yoga has been cancelled for the semester. We plan to gather again in spring 2021.
Led by Sarah Campbell, Chorley Park (weather permitting).
13 class pass x $18.50=$240.50 or Drop in fee: $20