Connecting our minds, bodies, and spirits
Rosedale offers a number of wellness programs throughout the year, inclluding several yoga classes. They are available to the public, and offer a range for different abilities.
For more information about our classes, including registering, please contact the front office at churchoffice@rosedaleunited.org.
(Mostly) Chair Yoga
Tuesdays, 9:30am weekly, beginning Sept. 15th
Led by Miriam Patterson, in the Catherine Grant Goom
Drop in fee: $20
This class offers exercises for those with a more limited range in mobility, focusing on movements that can be done seated in a chair.
If you are interested in our Chair Yoga classes, please email miriam@practicewithmiriam.com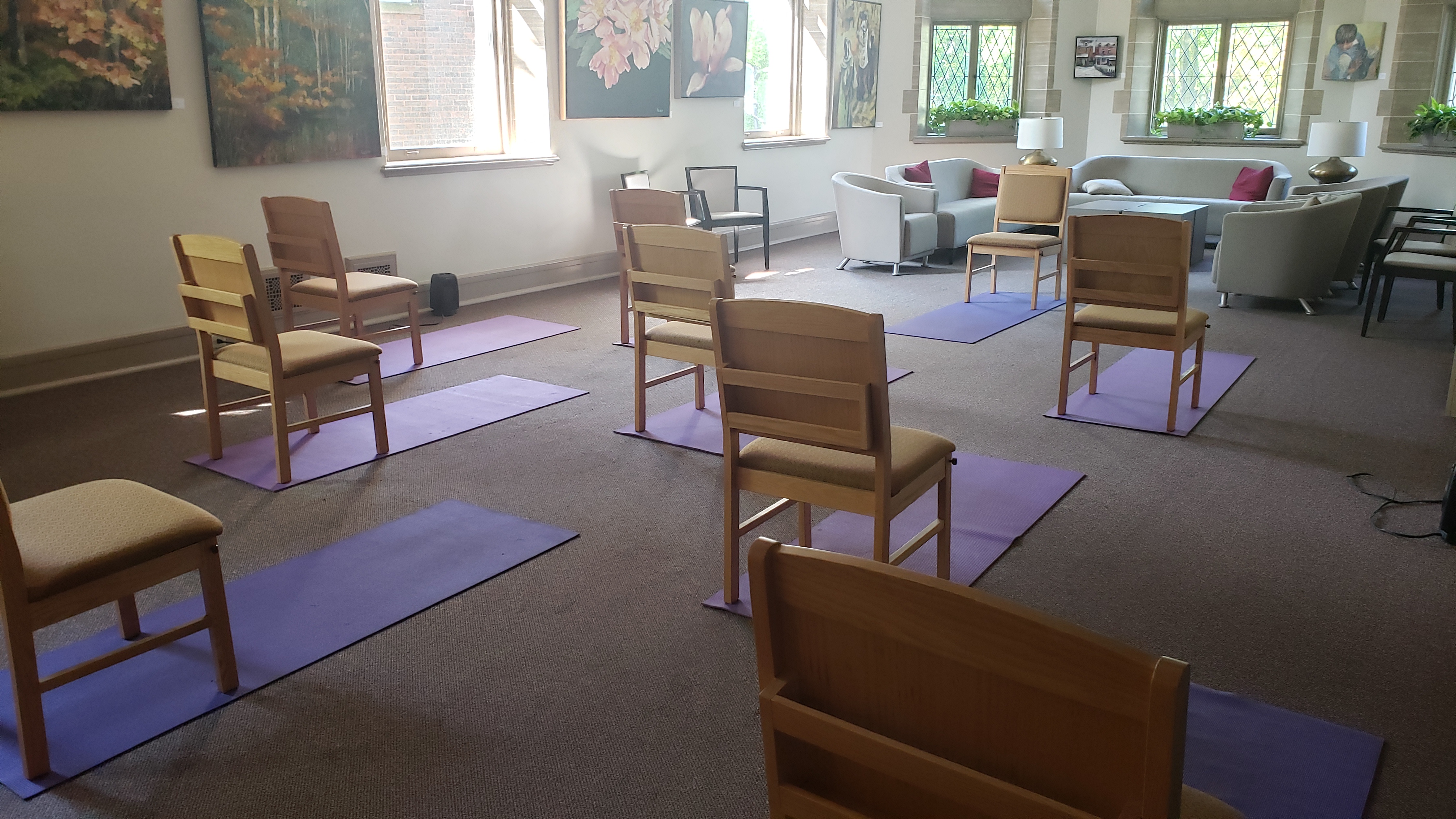 Online Chair Yoga
Thursdays, 9:30am weekly, beginning Sept. 17th
Yoga at Rosedale
Wednesdays, 6pm weekly, beginning Sept. 16. 
Wednesday Evening Yoga is available at Rosedale United on Wednesdays, 6pm-7:30pm.
Led by Sarah Campbell, Clark Hall at Rosedale United Church. All are welcome for a time of movement, meditation, and community. Proof of vaccination is required.
13 class pass x $18.50=$240.50 or Drop in fee: $20